Printable Animal Coloring Pages
Download our printable coloring pages for free if you or your kids worship ermines as much as we do. Click the pictures you or your little one like, download the PDF, and print it from your home computer – it's that easy! You don't even have to sign-up for our newsletter!
Please notice that our coloring pages are for personal use only. Not for commercial use.
Buying coloring pages can be expensive if you have a busy artist at home. But worry not, we've got you and your kids covered with themes from Christmas and Easter to Space and Mother's day and more, all featuring a cute ermine! Much cheaper than buying them, so you've got more money left to spend on the more essential things in life, like our Wall Art, for instance. 😀
Perfect for keeping boys and girls busy on a lousy weather day, whether you have a toddler, a preschool kid, or an older child. Before you know, your home will turn into a Gallery full of ermine pictures, colored by your little one. 
You can also use these as a ferret coloring page!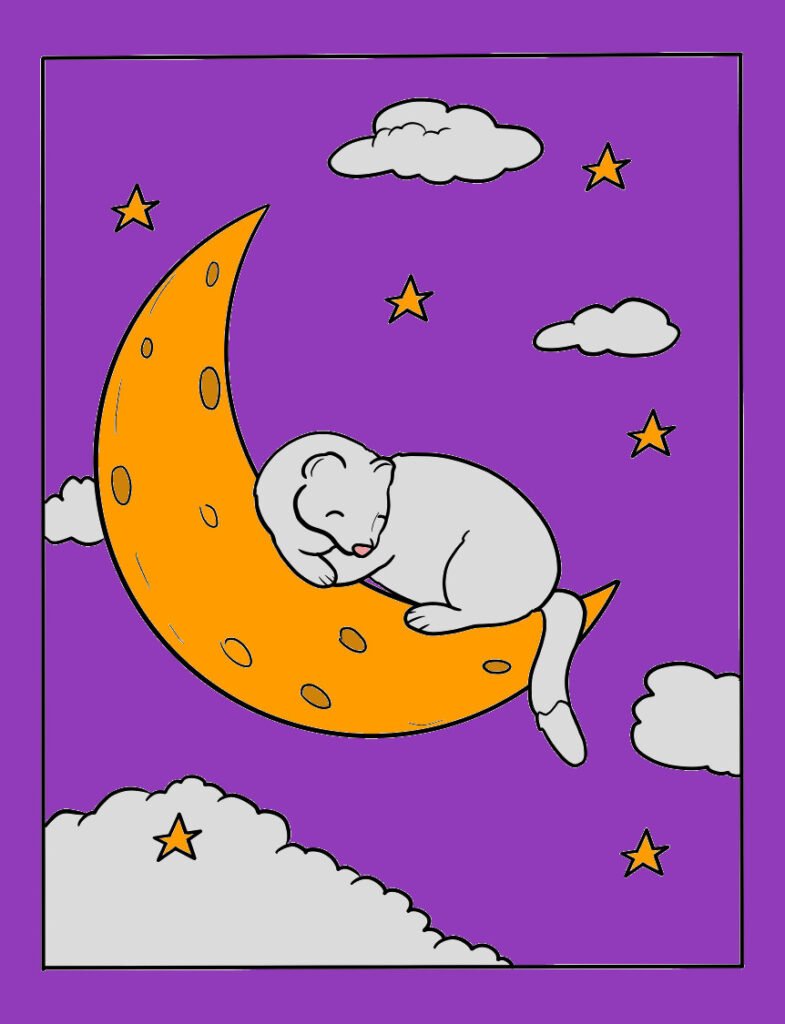 We keep adding new coloring pages to this section so show up now and then if you love coloring ermines or ferrets. There's nothing better than spending an evening at home with our cute animal pictures to color. Perfect for rainy days, when it's dark outside, or if you need to keep your kids busy. Did I mention that they're free? Just click the pictures you like and download the printable PDF.
Coloring animals is a fun activity for toddlers and preschool kids because it might help develop hand-eye coordination and color recognition is a breeze! 
Open the door to the world of ermines with our printable coloring pages. These animals have captured our imaginations for generations, and now you can bring these adorable creatures into your little boys or girls kids' room with one easy click. We have dozens of printable, ready-to-color animal pages, perfect for artistic children and their parents if they love coloring. Every page features an ermine with flowers, Butterflies, Numbers, Space travel, Christmas, Science, Halloween, and more.
Why Are All Our Ermine Coloring Pages Free?
Promotion. We use our coloring pages to promote our Wall Art. We feature Art Prints with nearly every animal, including dozens of dog breeds, dinosaurs, and of course, ermines (and ferrets). If you want to support us, please share a link to our coloring pages with your friends instead of just sending them our PDFs. Thanks so much and happy coloring!